Currently I am in a beautiful state of transition, and I'm slowly learning new things about photography and taking on different challenges. One thing that I know won't change is the fact that lighting is important in photography. Like really important. I might go so far to say that lighting is everything.
Something that I have avoided for far too long was adding the use of reflectors to my photography. It just seemed like an unnecessary addition. Most of the time I thought that I could easily manage finding the light instead of bringing along a bright, reflecting disk. However, learning more about
and her photography style made me consider using reflectors in multiple photography scenarios.
Recently I took the leap and brought it along on this family session that I knew was going to be slightly overcast. My husband helped me out and held the reflector for me. We were in this tuft of trees and there was a bit of sunshine streaming in. I didn't know how the reflector would work, but it seemed worth a shot. What you see below is a before and after. Both pictures have identical settings, with the only difference being that there was a silver reflector to camera left that hit all of that sunlight on the right immediately back on their faces. I was shocked!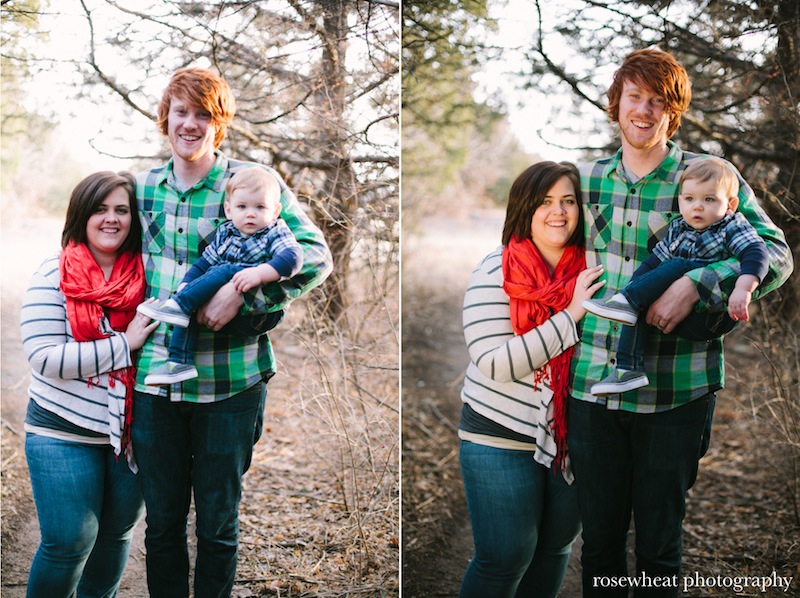 1/400, f/2.0, ISO 2000
The exposure and contrast were not touched a bit. You can bet that I will be tugging it along on future sessions! It did wonders to disperse the light, and it let me use this area for a gorgeous shot where otherwise I would have walked on and found a better spot to photograph.
My hope is that my new knowledge can be yours as well!
Enjoy this bit of light-info, and have a glorious day!