In September of 2018, my mom and I took a trip to Alaska for a one week land tour, where we had a truly amazing time in Alaska! In this bog series I'm going to detail our time there and help you have a successful trip while traveling in Alaska. :)
A Vacation in September? Really?

Taking a September vacation to Alaska might sound a little unconventional, but trust me: it was strategic! Not only are fall colors typically starting to show up in Alaska around September, but come that time, enough darkness is returning to Alaskan nights that the Northern Lights are visible again. If you ask me, it might just be the best time to visit Alaska! Not only that, but it's the end of the season, so tourism has hopefully slowed down a bit, but you can still enjoy all the goodness of Alaska without a winter coat. ;)
My mom and I decided to spend about a week in Alaska. That timeframe worked well with our schedules, and we tried our best to make the most of it. It took a whole lot of planning to try to use our time efficiently, so I'm doing you and the friends and family that may join you to Alaska a favor by sharing our itinerary from our 7 day land trip to Alaska.



Choosing our AirBnB Location

For this trip, we decided to make Eagle River, Alaska our home base. Eagle River is a quick 30 minutes north of Anchorage. One of my main reasons we chose an AirBnB in Eagle River is because of the proximity to nature. While I can't accurately tell you what staying in Anchorage would have been like, from what I could tell, Eagle River definitely helped achieve the goal of being nearer to nature. In fact, our AirBnB was right on a small lake called Fire Lake, where seaplanes would land and park (dock? float?). Occasionally we would even hear planes taking off, and it was so authentically Alaskan, I could barely contain myself.



Where We Went

The top places we traveled to in Alaska included:
Anchorage

Matanuska Glacier

Cooper Landing
Seward

Denali National Park

Hatcher Pass


What We Would Have Changed

Before we even left, we knew there were some things we should have done differently for our trip! For example, a day trip to Denali National Park was almost comical. We basically had time to arrive, eat lunch, take a hike, and go home. In hindsight, we should have stayed there overnight like we did in Seward. That would have allowed us to take a bus tour (they're at least 8 hours) and see more of the park. However, staying an extra night there would have meant sacrificing one of our trip days, and I'm not sure that would have been doable for this trip.
There was an epic Northern Lights show while we there, and we mostly didn't see it. Yes, we saw the Northern Lights in a beautiful way, but we heard that had we stayed up just a tad later, we would have seen an amazing, more colorful, more epic show. At the time, I was really tired from a long day driving to and from Denali, and I was worried I was going to be too exhausted for our last day in Alaska. In hindsight, staying up a few more hours wouldn't have hurt a thing, and we would have seen something mind-blowing. It's definitely worth factoring in the time, because what you see there? You simply can't see elsewhere! Carpe the Aurora Borealis!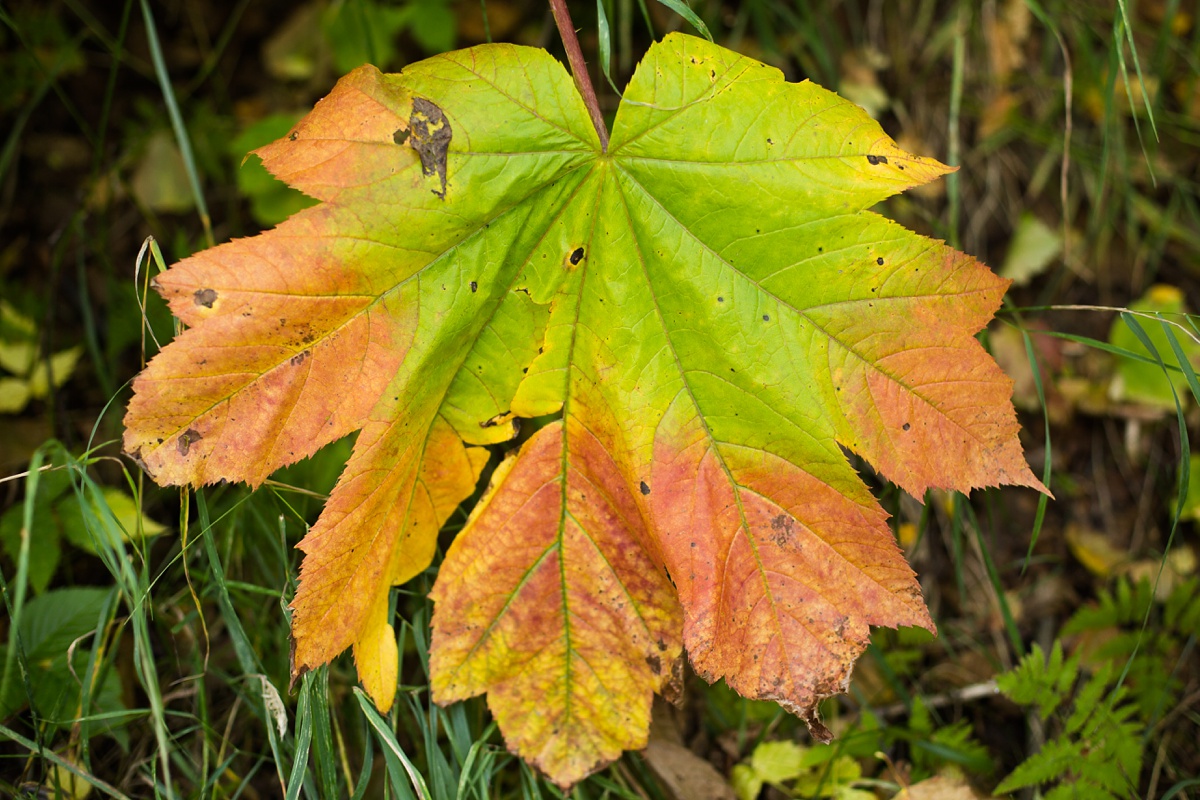 For our last night, we made plans to get dinner at a nice restaurant. Unfortunately, though, the restaurant I had wanted to visit, Seven Glaciers, was all booked up for the night. Had we not waited until the day of, we likely would have gotten a table easily. It was a real rookie mistake, but I consider it a lesson learned. On the bright side, though, we found a great restaurant with a gorgeous view as an alternative.



What We Didn't Expect

Even though I've spent some time in Alaska previously, there were things that I had forgotten about traveling there! The main being: road construction. It makes sense that they work on the roads during the one time of the year that there isn't snow on the ground, but it meant destinations frequently took much longer than expected to reach. When it was all said and done, we really needed to add around an extra hour to the travel time each way after finding the routes in Google Maps.
Uber availability was… unpredictable to say the least! While we rented a car for most of our trip (and definitely needed it), we did not have one while in Seward, AK. My game plan for our second day there was to hire an Uber to take us to a hiking spot. Unfortunately though, no Ubers were available, and, call me lazy, but hailing a taxi just seemed hard. We came up with a great alternative to hiking (which you'll see in our second Seward day), but I would definitely suggest that you don't bank on Uber should you consider it an essential to certain parts of your trip.


Phone reception is definitely spotty through Alaska, which I definitely knew, but I think I forgot just how spotty it can be! It's so wise to map out your trip beforehand and have a backup map available. While I felt relatively confident about where we were going, there were times when the roads felt really long, and I began to doubt if we were going in the right direction. Probably not my best idea to depend solely on the map on my phone. A backup GPS or map would have been smart.

Day 1: Fly to Alaska!
6:00 - Depart to Anchorage
1:00 - Arrive, pickup rental car, buy groceries, check in to AirBnB at Eagle River, AK
3:00 - Take short hike at Thunderbird Falls Trail (about an hour hike, 10 minutes from Eagle River)
6:00 - Dinner

Day 2: Homer day!
8:00 - Leave for Cooper Landing
8:30 - Grab coffee in Anchorage
10:30 - Visit family in Cooper Landing, take photos along Kenai River
12:30 - Drive to Homer
4:00 - Turn around at Ninilchik because it's gotten too late, eat dinner
5:00 - Explore Skilak Lake Road
8:30 - Return home
Day 3: Glacier day!
7:00 - Make coffee/breakfast and leave early for Matanuska Glacier. Take epic photos along the way because the drive is gorgeous
9:30 - Arrive at Nova Alaska Guides
12:30 - End glacier tour and return to Eagle River
3:00 - Arrive back in Eagle River
. Original plan: explore Anchorage. Reality: lay down and grab dinner. We were too tired to do anything else!
9:00 - Go to bed early because of early wake up time for tomorrow!
Day 4: Seward day 1!
4:00 - Get up, make toast, leave!
4:15 - Leave for train depot
4:45 - Arrive at train depot to board Alaska Railroad
6:00 - Train leaves for Seward
11:00 - Train arrives in Seward, take shuttle to harbor
12:00 - Board Star of the Northwest for 5 hour Major Marine Tours wilderness cruise
5:00 - Return to harbor
5:30 - Arrive at AirBnB
6:30 - Grab dinner
Day 5: Seward day 2!
6:30 - Wake up, get ready, and walk to coffee
7:30 - Watch sunrise from beach
8:00 - Explore downtown Seward
11:00 - Catch shuttle to Seavey's Ididaride
11:45 - Start tour
1:00 - Return to Seward
1:30 - Explore harbor
5:00 - Arrive at train depot to board Alaska Railroad
6:00 - Train leaves for Anchorage
10:45 - Train arrives in Anchorage
11:30 - Return to AirBnB
Day 6: Denali day
7:00 - Leave for DNP
7:30 - Grab coffee in Wasilla
12:00 - Arrive in DNP
12:30 - Grab lunch at Prospector Pizza
2:00 - Drive 15 miles in DNP and hike Savage River Loop Trail
4:00 - Leave DNP
9:00 - Arrive in Eagle River, peek at Northern Lights
Day 7: Anchorage day
7:30 - Wake up
8:30 - Drive to Anchorage
9:00 - Grab brunch at Snow City Cafe
10:30 - Return to AirBnB
12:00 - Leave for Hatcher Pass, hike April Bowl
1:00 - Arrive at Hatcher Pass
3:00 - Return to AirBnB
4:30 - Head to downtown Anchorage
5:00 - Shop for tourist gifts
6:30 - Dinner reservations
7:30 - Explore more shops
8:15 - Return to AirBnB, complete check-out tasks, and pack!